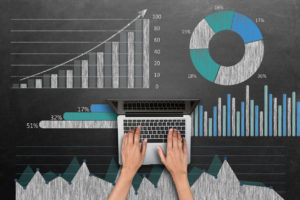 If you are trying to build your online presence and general audience for your business through social media, you probably already have a starting idea of what you want to do. You probably understand that this starts with understanding who your target audience actually is and how you need to be as specific as possible when it comes to these things. You probably also understand that SEO is extremely vital to your business, standing in as the main tactic that brings you many of your customers. You must consider what works for your business in the long run and attracts as many customers as possible, which is where we come in.
Importance of SEO
Some of the most important SEO tactics online include keyword researching, content marketing, link building, social media promotion, and more. SEO is one of the most important aspects of marketing as a whole. The reason? If customers aren't able to find your website buried deep within the depths of Google, then they can never become a customer. This is how your business falls behind. If you are considering SEO and a strategy that will help you online, you want to consider the following tips:
You must consider on-site SEO, which consists of your written content, images, and more – and their presence on popular outlets like Google and Bing.
Off-site SEO is also important, as it includes links from reporters and others in the industry who list your company or have it in online directories.
You also want to consider keeping your website up-to-date and making it as speedy as possible. You also want it viewable on all devices, like smartphones, tablets, and laptops.
Quick SEO Techniques
Keywords: Keywords are important because they are the words that customers look for when they are interested in finding a new product or service. If you use the right keywords, you then improve your business' ranking. You want to use keywords wisely, and only in places where they make sense. 
Content Marketing: Your content should be outstanding, to the point where it beats all the rest in your particular industry! This means looking at your website and using the most intriguing photographs, being as informative as possible, and showing videos of your product in action. People live for visible content! 
Social Media Promotion: Though social media promotion and searching doesn't really go hand in hand, it can still drive people to your site when the word is spread about your business. People click social media links all day, every day – so be sure to keep yours up to date!
Analytics: What are analytics? These will tell you how your SEO is working and what you need to improve upon. Google Analytics allows you to see how people are finding your business through their searches. This tells you where you can improve your presence and how you can appeal to customers on all outlets.
It is important to tell what customers are seeing when they look for your business online. Whether they are coming from a search engine or social media posts, it is important to understand how your customers are interacting with your business. You can find out how to track this data through a free marketing report from Connect Me Digital Marketing. Contact us for more information on how we can assist you!