6 Step Plan to Digital Domination
Do you want your business to dominate the competition? Then we can help you take important steps towards that goal. It's not as difficult as you might think. Digital domination can happen in six steps. The first step towards digital domination is finding out what your strengths and weakness are online. Take a look at the tips and questionnaire below to see how your website will shape up.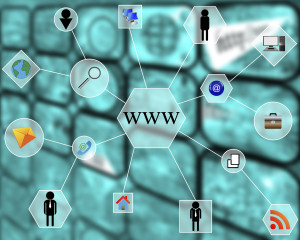 Prioritizing Marketing for your Website
There are three types of social media marketing to focus your efforts. There are three types of searches that your business site or blog needs to aim for high results on. The three types of searches are:
Local Search: In a local search, engines like Google and Bing look at geographically related keywords. These keywords are related to your type of business and the location are factored into the search. Local SEO efforts can be utilized to increase your visibility on local search engines. You can edge out your competition online by using the right keywords and content.
Organic Search: Google and Bing have their own unique formula (algorithms) to rank websites and their level of importance. This search does not rely on location. It's important to stay on the good side of search engine algorithms. That's why it's crucial to have strong keywords and content, relevant links, and avoid black hat practices. It can prevent your website losing ranking if Google has a Panda update.
Social Media: Social Media Marketing is quickly becoming a large part of any business' marketing strategy. It's like good old fashioned word of mouth recommendations, but with a much larger audience reach. Businesses can start online campaigns that can go viral and spread their brand message all over the world. Social media is a powerful tool to have in your marketing toolbox.
All three types of marketing blend influence each other, adding to the rank of each one. It is vital to the success of your website to focus on each area of search engine ranking and marketing.
Six Steps to Digital Domination
Once you have assessed your website's needs, you can begin your path to digital domination. Take a look at the six steps below to get an idea of what your strategy should be moving forward.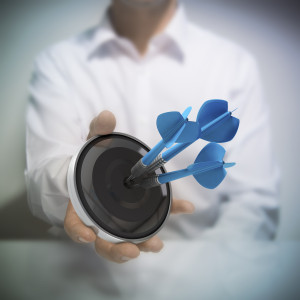 Audit your own web presence: Figure out which areas you're doing well in, and where you may need help. This is where the questionnaire can come in handy. Once you know where you need to focus your marketing efforts, you can plan your strategy. If your social media marketing needs work, then that is what you can focus your energy on. It helps if your strategy isn't scattered over too many areas. This can stress you and overreach your resources.
Assess your competition: The best knowledge you can have for your strategy is knowing who your competitors are. It's good to ask yourself why they are successful and what makes their website gain traffic. There is a reason that people keep going back to their website or recommending it on social media. Taking some time to assess the competition will result in great gains.
Determine your biggest upside: What will be the biggest gain from developing a market strategy? There is a result your business is looking for in redeveloping a marketing strategy. Is it just more website traffic? Are you looking to increase your return on investment? Having a goal to aim for is the best way to stay motivated about your new marketing strategy. There is a benefit to all the work you and your team will be putting in.
Determine your competitive opportunity: Assessing in what ways your website/company can offer more than the competition is important. There is a way that your company can get an edge over the competition. Maybe it is unique referral service using social media. Or it can be great benefits for signing up for you company's mailing list. A careful examination of your business and website will reveal what will give your company a chance to be competitive.
Time vs. Money: Figure out which digital marketing options by type best align with your budget. No matter what, a marketing campaign will cost you time. It is your decision to which strategy to devote your time to promoting. There is also your budget to consider. The link to infographic will help break down the costs of different types of marketing campaigns.
Decide what to do yourself and what to outsource: This decision has to do with your budget and it there is someone in your company that has the experience to do it. You have to weigh the pros and cons of each type of strategy. Then you need to establish how much funding you have for the project. Will you save by outsourcing or keeping the marketing in-house? Once you have your marketing team in place, you are ready for digital domination.
Getting started may seem like a daunting task, but that is actually the hard part. The six steps we've outlined can help you navigate the path to digital domination. These steps are here to help you determine what steps to take after determining where your business and website needs to focus its marketing efforts. The resources can help in giving you the advantage in your market and one up the competition.
Connect ME Digital Marketing can help you begin your journey to digital domination. Our team of marketing and SEO experts are here to guide you each step of the way. We help in setting realistic goals for your company. Connect ME Digital Marketing will focus on getting results for your website. Our team knows the meaning of real success.
Contact us today for a no-obligation consultation. Digital domination is at your fingertips.